This week, we did something VERY exciting. We picked our first tomato out of the garden!! Erik has been working so hard on the garden and we were able to taste the fruits of his labor. He has been trying to grow tomatoes for almost six years now. He never could get them to grow properly in SF because the weather there really isn't ripe for growing tomatoes. But, here we are in warm and sunny Berkeley with veggies!
Eat it raw with a little salt.....delish!
In other news this week, Evie went surfing...
...but just in Erik's room. haha
The weather here has been so warm. We started the week with two drizzly, HUMID days which just about never happens here. We don't typically get rain after April or May and it's not usually humid here. Everyone was talking about the "crazy weather." Then, it warmed up FAST. I had to go out East for a luncheon on Wednesday and it was in the 90's in Danville. The luncheon was at the
Crown Canyon Country Club
so at least we had nice views!
On Thursday, we had the one and only Amy over for dinner. Haven't seen her in awhile since she's been traveling so much for work so it was so fun to catch up. We had" make your own tacos" for dinner. Did you know you can SHRED chicken in your Kitchen Aid? This might be the coolest small appliance we have. It's like a little robot on your counter. You simply boil the chicken, put it in the mixing bowl with the paddle attachment and turn it on. It shreds the chicken in seconds - perfect for chicken tacos!
Speaking of appliances, I've been using the food processor to make those smoothies in the AM and I think it might be time to get a blender. I am constantly going over the "fill line" because I am making enough for both Erik and I .Plus ,that thing is a pain to clean because it has four parts to it. While apparently the Vitamix is THE blender to get (ahem, for $500), this
Ninja
would work out just fine!
The other thing we are wanting to get for the house soon is a
queen futon set
so we can have guests stay with us. I found a great deal on Overstock.com. That site is AMAZING. They have better prices than Amazon sometimes!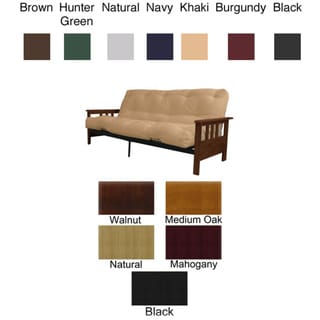 Well, that is our update for the week. Hope you had a good week, too!