On Sunday, we went to our favorite fair of the year, the
Renegade Craft Fair
. Erik picked up two tshirts and a guitar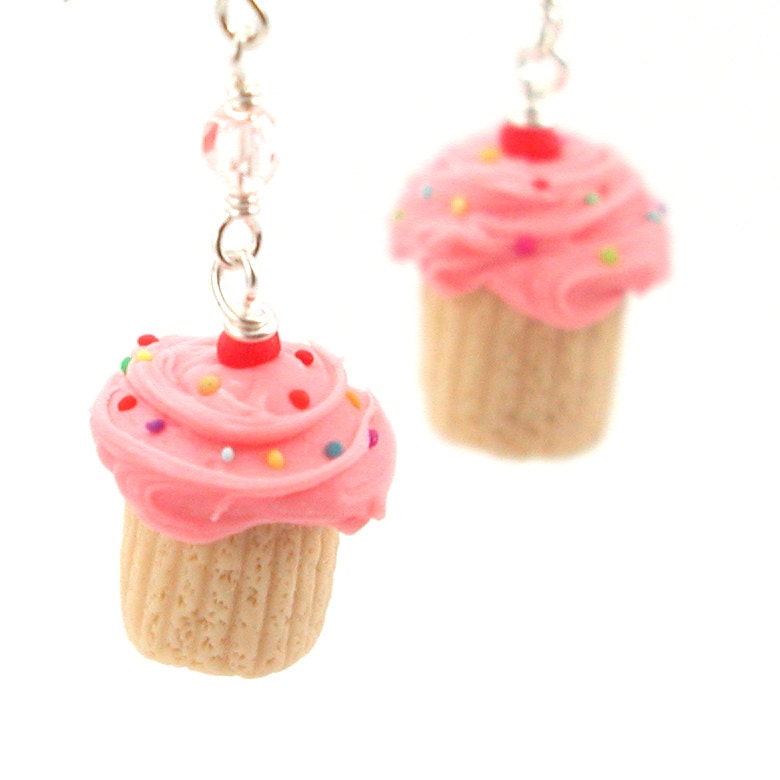 I didn't get anything but saw two cute shops there including
Inedible Jewelry
. Check out those super cute cupcake earrings.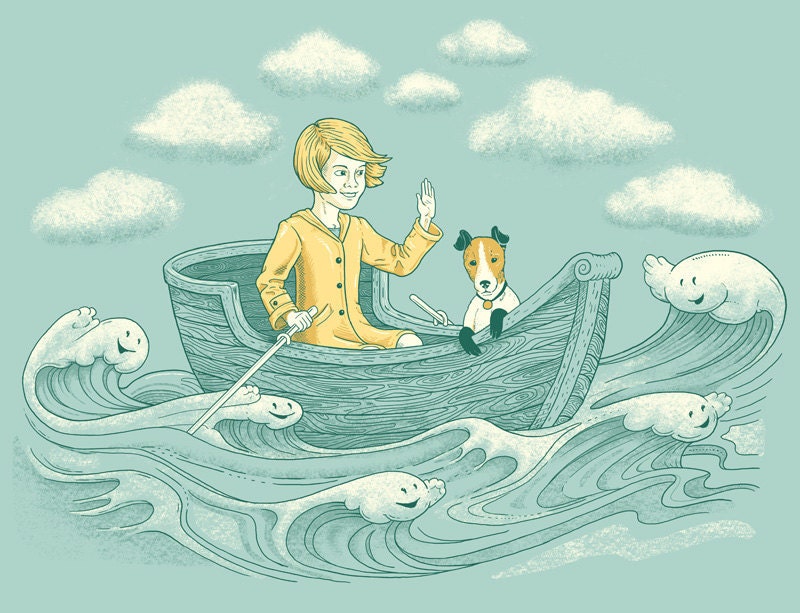 We also LOVED this print. Doesn't that look like me and Evie in the boat?It's by
Jillian Nickell
. I have no clue where I would put this in the house but I love it so much. I might just buy it on
her Etsy shop
and figure out a spot for it later.
After the fair, we went to dinner at
Frances.
Frances is a hot SF restaurant that has been open for a little while but we finally just got a reservation. The restaurant is tucked onto 17th street in the Castro. Awhile back, when we were still living in SF, Evie and I found this restaurant on one of our walks.It is a small restaurant and the tables were pretty tight together.
The food was pretty good. Here's what we had -
Great dinner. Would I try hard to get a reservation to go back? No. Glad we went and enjoyed it though.