Tuesday was a HAPPY day for us. We made our (fingers crossed) last drive to Mill Valley to the Sam's Clinic to see Evie's orthopedic doctor, Dr.Sams. We went for one final check up for him to check the healing of her knee. Of course, as we pulled in she started whimpering and panting.
We went into the office and they put us in a room where she behaved like this ---
Dr. Sams came in and then we went outside so he could watch her walk. We officially uncrossed our fingers because he said......
Wahooooooooooooo. Here we were in August 2012
Here we are in March 2013
7 Months after surgery, she is 100% cleared. This was a MUCH longer recovery process than we anticipated. We thought after 8 weeks she would be good to go back to camp. At 8 weeks, she looked good but still had a long way to go. Even at 12 weeks, she was limited to what she could do and we couldn't go on long walks or run around. I don't think she really started being good ol' Evie until January-ish.
The recovery period wasn't THAT bad though. The worst was the week or two after surgery. I was picking her up everywhere - from the couch, from the bed. Ugh. I got a workout and she hated being picked up. She wanted to run and jump but we could not let her do so. I'm sure she was frustrated on not being able to walk that long outside, too. Her muscle tone in her leg was pretty much gone and we all know how muscular Evie is!
She is now back to her normal self. I will say though that she does have a little favoring of the leg when we go on long walks. I can tell she is tired. But, she can run and sprint around just fine.
I talked to the doctor about the risks of her doing this to the other leg, should we not let her do certain things, etc. He said that we can't prevent this from happening to the other leg. He does this surgery on big, active dogs but also small chihuahuas who live in a purse. Just in case, I probably won't be throwing her a ball to jump up & catch (since that is how she tore this one) but I know we can't control what happens. If we have to go through this again, we will know we are in good hands with Dr. Sams.
We absolutely loved Dr. Sams and his clinic. He is SO nice, patient, and transparent. He has such a calm demeanor about him and will answer any questions you have. He offers for you to call him after hours or on the weekend without hesitation. He knows this surgery is a big deal for people both emotionally and financially, and he understands that. The clinic was SO upfront about the costs providing us with a detailed three page sheet on her surgery down to how much the metal plate in her leg cost. We were never charged for follow up x-rays and appointments, even though her surgery only included 2 or 3 post op x-rays. I think we had five or six!
We also had the opportunity to spend time in Mill Valley every 6-8 weeks. It's a beautiful town and I think we both would love to live there. I mean, who doesn't want to live in a town with beautiful scenery oh and...Chef Tyler Florence!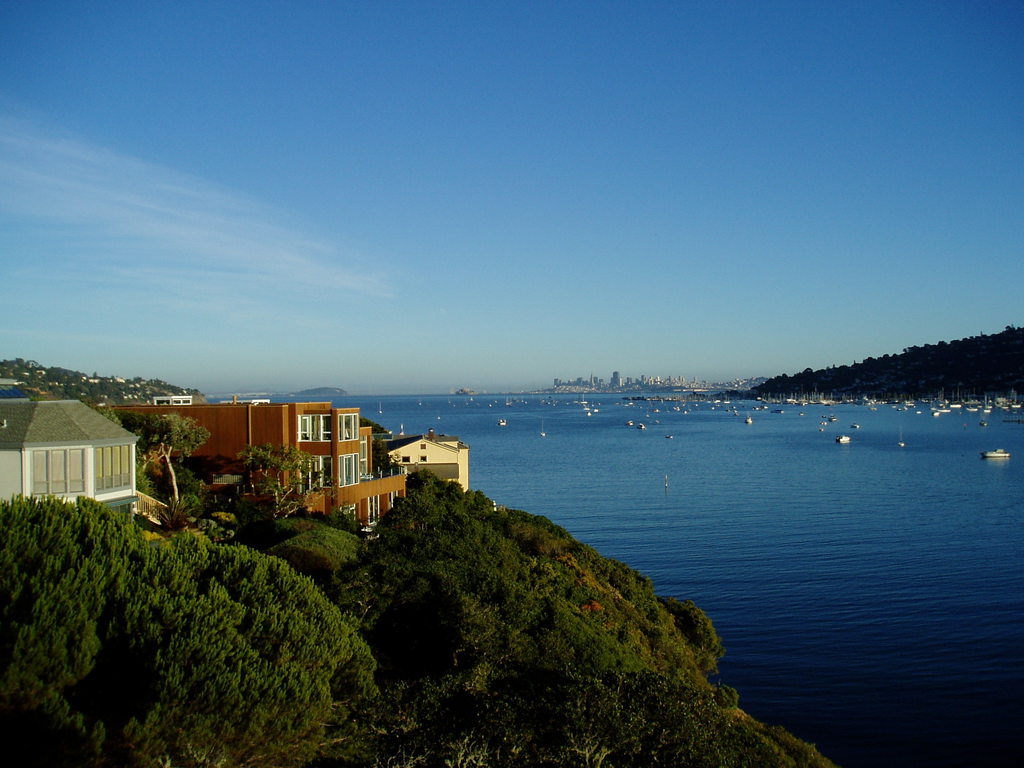 I wrapped up my happy Tuesday by having dinner at my friend Andrea's house. She lives in the Rockridge area of Oakland which I realized is a mere 10 minutes from Berkeley. Yay! She made us this lovely cheese plate, a chicken pot pie, and cookies & fruit tarts for dessert. Yum!
Cheese with honey and fig jam, yes please!
What a great day!!!